12 kwietnia 2021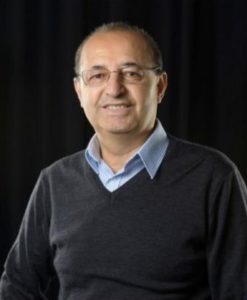 Webinar: Transnational Migration, Diaspora, and Identity. A study of the Kurdish diaspora in London.
12 kwietnia 2021 | Karolina Dziubata
Centre for Migration Studies at Adam Mickiewicz University in Poznań invites you to this month's webinar which will be given by Ayar Ata (Sustainability Research Group, London South Bank University, IASFM) titled Transnational Migration, Diaspora, and Identity: a study of the Kurdish diaspora in London.

Date:
Thursday 29th of April 2021, 10:00 to 11:30 (CET), online (zoom)
Everyone is welcome and you can register here: https://forms.gle/jfWHpFytX7aXj27v6

Please kindly forward to your colleagues, networks, institutions, and those who may be interested in participating in this webinar.

Details about how to join the webinar will be circulated via email to registered attendees the day before the event.

Below, you will find the abstract of Ayar Ata presentation:

Transnational Migration, Diaspora, and Identity: a study of the Kurdish diaspora in London.

On 31 October 1918, the First World War (WW1) ended. In my presentation, I firstly attempt to explore a common historical argument that positions the Kurds as powerless victims of the WW1. To this end, I look critically at the post-WW1 era and the emergence of three new modern nation-states in the Middle East, namely Turkey, Iraq, and Syria, and the relevant modernising development in Iran. Oppressive policies against the Kurds led to the mass displacement and forced migration of the Kurds from the 1920s. Therefore; I set out the context required to explain, for gaining a better understanding of the historic and systematic socio-political marginalisation of the Kurds in the Middle East until the present day.

Secondly, I attempt to describe the positive shifting position of the Kurdish diaspora from victims in the Middle East to active citizens in Europe by looking at contemporary trends in ethnic integration, and at Kurdish diaspora identity in some major cities in Europe. The specific focus is on the negotiation of multiculturalism in London. This global major city has historically held an attraction for many migrants, as well as the promise of becoming Londoners, which now includes Kurdish-Londoners. I evaluate the integration experiences of the Kurdish diaspora in London looking particularly at the population of the Kurds who have settled in this city since the 1990s.

Moreover, I attempt to uncover the gaps in the existing literature and to critically highlight the dominance of policy- and politics-driven research in this field, thereby justifying the need for a more radical approach. This approach recognises flexible, multiple and complex human cultural behaviours in different situations through the consideration of the lived experiences of members of the Kurdish diaspora in London. This lived experience approach is useful in gaining an understanding of the complex processes and stages involved in becoming part of the diaspora and part of London.

Dr Ayar Ata is a freelance researcher and linguist working for Ministry of Justice in London. Ayar is an active member of Sustainability Research Group at London South Bank University and a fellow of COMEET, an international NGO promoting community empowerment, and he served as ExCom member of International Association for the Study of Forced Migration (IASFM) in 2018-2020. He serves the Working Group as a blog commissioning author.

Ayar, has first-hand refugee experience and settled in London in the beginning of the 1990s. Now describes himself a Kurdish Londoner and Ayar believes his formal and most informative steps towards his integration or active citizenship in London began when he completed his undergraduate study at SOAS, University of London in 1997. Ayar studied further and completed his postgraduate studies in social policy at Middlesex University in 2000 and later he studied forced migration and international human rights at University of East London (UEL) in 2009. Ayar was inspired by his experience at UEL and continued his dream study and gained his PhD in the same field at London South Bank University in April 2017.

His PhD research is on transnational migration, integration, and identity: a study of Kurdish diaspora in London analyses the notion of history, cultural identity and the idea of home and belonging by considering how the Kurds view their own history (the past) and how they relate (at present) within their new home, that is London. In other words an analytical attempt has been made to understand a shifting position of the Kurds from victims in the region to active citizens in London or Kurdish Londoners.

In the course of his research Ayar has also helped to establish a small voluntary group called Maheen Project in Croydon south London. This project is supporting unaccompanied refugee children to settle successfully in London (www.maheenproject.co.uk).

The fb webpage of the event: https://fb.me/e/2hqamc6IT

This meeting will be conducted in English and will be recorded. By participating in this webinar hosted by the Centre for Migration Studies, you automatically agree to authorize recording of audio and visual content presented during the live event and consent to subsequent use of the recording in the public domain.