19 września 2022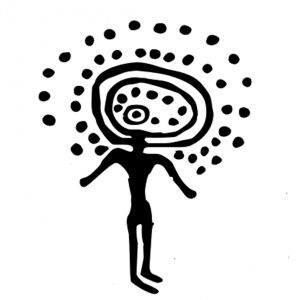 Seminar 04.10.2022: Latina/o/x Autobiographical Narratives of Exile: Examples from Cuba and Chile
19 września 2022 | Karolina Dziubata
We would like to sincerely invite you to this academic year's first Research Seminar of the Departament of Anthropology and Ethnology of the Adam Mickiewicz University in Poznań.
MS Teams https://tinyurl.com/pe5d2rch
October, 4 / 09:30-11:00
Lucía M. Suárez
(Associate Professor of Spanish and Latinx Studies, Director Latino/a Studies Program, Iowa State University)
Latina/o/x Autobiographical Narratives of Exile: Examples from Cuba and Chile
For the seminar, I will present a chapter essay accepted in THE ROUTLEDGE COMPANION TO LATINX LIFE WRITING, Edited by Christine Fernández and María Joaquina Villaseñor. I examine exile literature from the particular perspective of the Latina/o/x population in the United States to emphasize the complex global/local negotiations implied by memory in multiple spaces of home.
While exiles are usually anchored by the memory of a lost home space, and driven by an ideological search for freedom, liberty, and democracy, their lives are also reshaped by the strategies of survival they must engage and their inevitable integration into new spaces cultivated as home. Exile authors often dedicate their entire artistic, literary, and pedagogic careers to examining, exposing, and understanding both their subjective experiences as exiles and their place in a larger world by which they have joined a growing, never ending contemporary condition of displacement. Exile authors (essayists, novelists, poets, memoirists, professors) seek human and civil rights in most, if not all, of their projects. They exemplarily pen their experiences of survival and guilt through deep reflections that ultimately take us beyond ideological dogma. Through intimate examination of the global dynamics that affect their everyday lives, exile authors emphasize their hopes for a socially just world. They also delineate the proactive work that can be accomplished. They dream of a utopian world.
In this context, the place of autobiography and memoir is significant. The genre provides an effective platform for reflection, revealing the emotional and ethical journeys that shape different exile experiences. Autobiographic narratives of exile expose how these experiences are not only of loss, but also, of profound transformation. Two dramatically different political instances that have produced well-documented writings from exiles are that of the Cuban Revolution in 1959 and the Chilean coup d'état in 1973. Autobiographic narratives of exile from Cuba and Chile offer nuanced intellectual, humanistic contemplations into the writers' evolution as national/global, rooted/unmoored dreamers for, and defenders of a better world. Their stories of exile are complex and multi-fold. Importantly, their reflections make us privy to their intimate reckoning with loss, nostalgia, and acceptance.
Historically contextualized, the details presented by Exile Latina/o/x Life Writings from Cuba and Chile contribute a unique perspective on Latinx communities. The literary corpus produced exposes how the categoric demarcations between exile, émigré, refugee, immigrant, and cosmopolitan are blurred with the passage of time and the inevitable, sometimes un-easy, integration of lives lived in one or several different countries. The sample autobiographic essays and memoirs examined in this chapter-essay detail how experiences of exile, and the reflection of lives conditioned by exile, contour democratic political consciousness and trans-national identifications. Of note is the fact that the authors herein reviewed have a final, primary residence in the United States. Many have established careers and raised their children as Latinas/os/x. This highlights how global experiences of exile from Latin America and the Caribbean distinctively shape the burgeoning genre of Latina/o/x life writing.