9 października 2020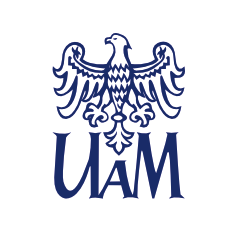 Research Associate in Anthropology Project 'Embodying Climate Change: Transdisciplinary Research on Urban Overheating' (ended)
9 października 2020 | Karolina Dziubata
The Institute of Anthropology and Ethnology, within the Department of Anthropology and Cultural Studies at Adam Mickiewicz University in Poznan, is seeking to appoint a full-time Research Associate to join the 3-year project, "Embodying Climate Change: Transdisciplinary Research on Urban Overheating" led by PI Dr Zofia Boni. The project is funded by the National Science Centre and through EEA Financial Mechanism. It is an international project, conducted in partnership with Centre for International Climate Research, Norwegian Institute for Air Research and University of Warsaw.
Qualification Requirements
MA degree in social science or humanities.
Experience in ethnographic research (preferably in Spain), and other qualitative methods.
Fluent oral and written communication skills in English and Spanish.
An interest in and prior knowledge of anthropology of environment/climate change and experience of working with vulnerable groups, particularly the elderly, will be an advantage.
Willingness to be a part of an interdisciplinary research team.
Job Description
The Research Associate will play a key role in contributing to the project and the overall research initiative. They will:
Take an active role in developing the transdisciplinary methodology on embodying climate change. Collaborate with all team members, actively participate in regular online team meetings and in data analysis (with the use of a qualitative data analysis tool, such as MAXQDA).
Plan and conduct ethnographic research with the elderly population in Madrid, studying people's experiences of and adaptive strategies to heat and overheating.
Facilitate the use of wearable sensors during research in Madrid.
Prepare at least one publication in English, in collaboration with other team members, and present research results during international conferences.
Participate in preparing other research materials, such as content for the project website, and organizing research activities.
Although the Research Associate will be employed at the Adam Mickiewicz University in Poznan, they are not expected to move to Poznan.
The position is full time for a fixed-term of 30 months.
Salary: 10 000 PLN (ca. 2300 EUR) per month (pre-tax)
Starting Date: January 2021
How to Apply
In order to apply for this job, please prepare the application documents in English, and send them to the PI, Dr Zofia Boni (zofia.boni@amu.edu.pl) by 25th of November. The application should consist of:
CV (summarising education, positions and academic work, including scientific publications, and inclusive of your consent to the processing of personal data for the purposes of recruitment procedure)
Cover Letter
An article or other sample of academic writing
Reference Letter (should be sent directly to the PI)
In the evaluation of the applications, emphasis will be placed on the applicant's estimated academic and personal ability to contribute to the project and conduct research within the time frame, good collaboration skills and an ability to join interdisciplinary academic team. Short-listed applicants will be invited to an online interview.
Project Description
Climate change is one of the leading global threats, if not the main threat we are currently facing. For the wider public, however, climate science is often abstract and difficult to understand. You cannot easily smell, touch or see climate change. In order to make climate change less abstract, this research project aims to humanize climate science. This project will connect the abstract, global and seemingly disconnected natural and physical occurrences with people's local knowledges and embodied experiences. Our aim is to understand how people experience climate change on a daily basis, and to explore climate change as both an environmental and social phenomenon.
The project focuses on urban overheating. Urban overheating and heat waves in cities have been increasing the rates of deaths and diseases. By combining natural sciences, social sciences, and the humanities, this project aims to connect the environmental and biological aspects of urban overheating with people's social experiences. There are two main goals of this research project: (1) to understand how climate change and urban overheating have been impacting vulnerable groups, and (2) to understand people's embodied and socially situated experiences of overheating. More specifically, the project aims to study and explore the bio-social adaptive and coping mechanisms of dealing with urban overheating.
An important goal of this research project is to develop a transdisciplinary methodology to study climate change. The project includes researchers who come from a diverse set of disciplines, such as physics, sociology, environmental and climate science, and social anthropology. During the entire research Project Partners will exchange knowledge and collected data, and let the different scientific perspectives of the research project inform each other.
Research will be conducted in Warsaw and Madrid . The project will include the analysis of heat waves in European cities since 2000, calculations of climate models for the two case study cities, and the use of dynamic downscaling in order to identify the most vulnerable urban areas within two cities. The project will also include quantitative study of people's experiences of urban overheating and their ways of dealing with it. Based on the initial stage of the research project, and review of existing literature, we will identify the most vulnerable groups, which might include the elderly populations and people living in precarious socio-economic conditions, including those experiencing homelessness. The project will also include qualitative research conducted with vulnerable populations, which will be based on formal and informal interviews, group discussions, participant observations and interactive workshops. Moreover, in order to gather and connect data on individual health changes (for instance cardiovascular) and environmental shifts (for instance raising temperatures), we will incorporate into our research the use of wearable sensors, which will be worn by volunteer research participants.
One of the results will be the creation of new knowledge about people's experiences of urban overheating. This knowledge could be used by policy makers and the general public to improve quality of life. While this research project will be especially valuable for local governments in the two studied cities, we believe that new data on bio-social coping and adaptive mechanisms will be of interest to other policy makers across Europe as well. Moreover, since this project aims to humanize climate science, it will also contribute to the public's perception, awareness and understanding of climate change.
Spośród 20 kandydatów i kandydatek, komisja rekrutacyjna wyłoniła mgr Palomę Yáñez Serrano, która rozpocznie pracę w projekcie od stycznia 2021r.